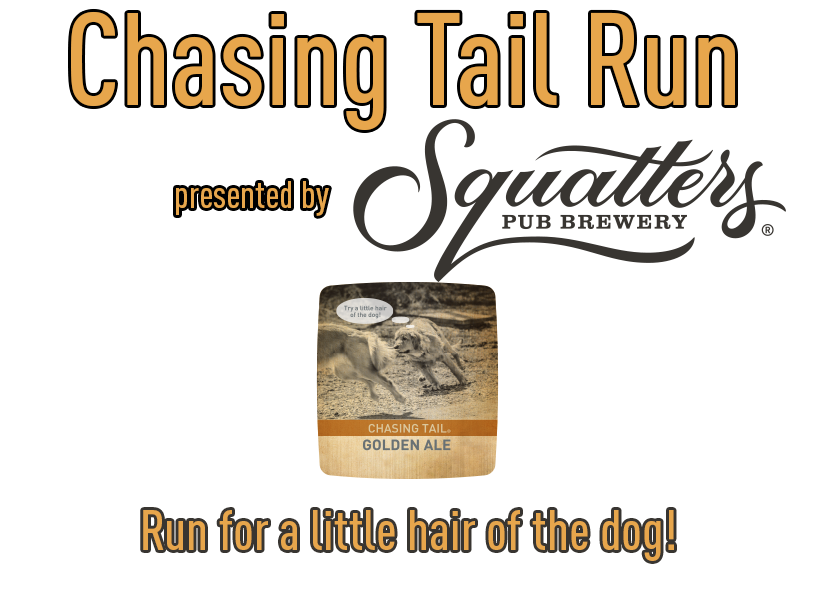 The Chasing Tail Run is a one-of-a-kind excuse to drink delicious craft beer cunningly disguised as a road race. 
General Info
We're excited for a second round of the Chasing Tail Run on September 23, 2017! Join us for an awesome 4 mile race through Downtown Salt Lake City! In addition, we'll also have the 1.5 mile Doggie Dash to support Salt Lake County Animal Services! Both distances start from Squatters Brew Pub in downtown Salt Lake City!
Your registration gives you a great technical T-Shirt, Squatters pint glass, your first beer, and an awesome post race party with plenty more Squatters beer, games, and a STEIN HOLDING CONTEST! For those of you racing the Doggie Dash, your fur children will get an awesome piece of Squatters gear!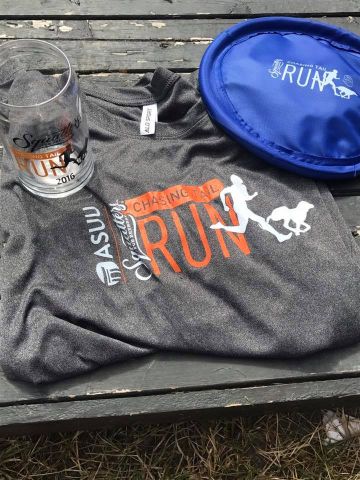 Get in touch with us on Facebook, Twitter, Instagram by clicking on the icons to the left. Or, send us an email HERE.
As important as our great participants, we won't have a race without AWESOME VOLUNTEERS! We'll need all the help we can get to help with set up/ tear down, packet pickup, directing runners, handing out water at aid stations, and various other simple, but necessary tasks. As a volunteer, you get all the same schwag as runners and you won't be as tired afterwards! Sign up HERE to volunteer!!!
Support ASUU and Salt Lake County Animal Services
We are excited to partner with ASUU and Salt Lake County Animal Services for the Chasing Tail Run! While you chase your tails and beers, you'll be helping support cancer research at Huntsman Cancer Institute as well as a great organization supporting the well being of unwanted animals through shelter, care, and adoptions.